Health & Safety Project Management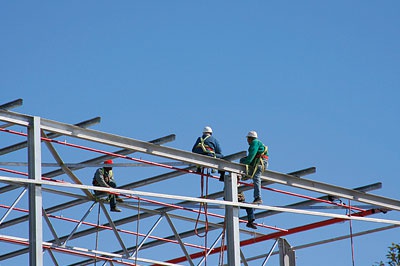 Our long experience, in design and project management, has been applied in health & safety since it's foundation 10 years ago. Since that point Sicurcantieri is specialized in health & safety field. Sicurcantieri manage health & safety from design phase to construction until the conclusion of the project. We plan health & safety for the maintenance of the building.  
Services provided:
−Coordinate the health and safety aspects of the project from the early stage of the design
−Provide the preconstruction information to the manin contractor and designer
−Health & Safety File
- Supervise the main contractor
−Assess environmental and noise impact of construction site
−Pre-qualification of companies, before start working on site we check that every companies has an H&S Policy in line with standards and the staff is trained, in order to ensure buyer that only competent companies and skilled people are working on site
−During construction, under regular survey, we assess that companies are working in safe condition in compliance with Safety File, Standards and Safety Plan
−Regular safety audits
−Construction site evacuation plan
−Site fire risk assessmentSicurcantieri is the first and only one organization, adopting a Control Management System, designed solely and exclusively for the coordination of the health & safety aspects on construction site.