Security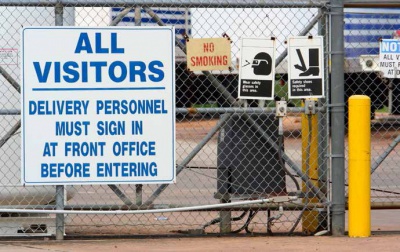 Security is the first priority for any work place. Is very important on site be sure that unauthorized personnel remain out. We provide an advanced security system integrated with IT technologies. Access control is usually mistaken as a security service only, but as we planned it, is even a safety service. In case of a forced evacuation of the site, to know how many people are on-site can be of vital importance. With our systems, automatically, you can know all enter and exits from the site in real time. Everything is visible from any device connected to the network.
Benefits
Increases safety on site

positively identifies authorized personnel - real-time tracking for Health & Safety
reduces cost and drives correct behavior
unique way to know the numbers of employee on site in live time

Reduced payroll and administration costs

reduces paperwork and improves tracking

User-friendly and cost effective

requires minimal operator assistance

Full compliance with Working Time Directive

monitors hours worked and breaks taken

Detection device is connect to the gate of entrance and only authorized employee with appropriate badge can enter to the site

Standalone access
This solution is ideal for small construction site with only one pedestrian enter and few employee working on site. All employee are detected by a proximity readers card or in keypads.

Long Range Reader
Long range reader is the ideal solution for huge construction site with multiple enters. All veichles and employee are detected and all data are processed in one unique control panel. All employee and vehicle have to be equipped with a little trans border provided.

Biometrics
This is the solutions for places where is required high standards of safety and security. Only authorized employee, with their biometric fingerprint registered ,are allowed to access to the site, safety and security is guarantee 100%. Eliminates possible timecard fraud and overcharging.
We provide additional services:

- Unarmed personnel
- Security risk assessment
- Security program
- Security audits
- Security management